Expires September 12, 2122 19:39 PST
Buy now and get 0% off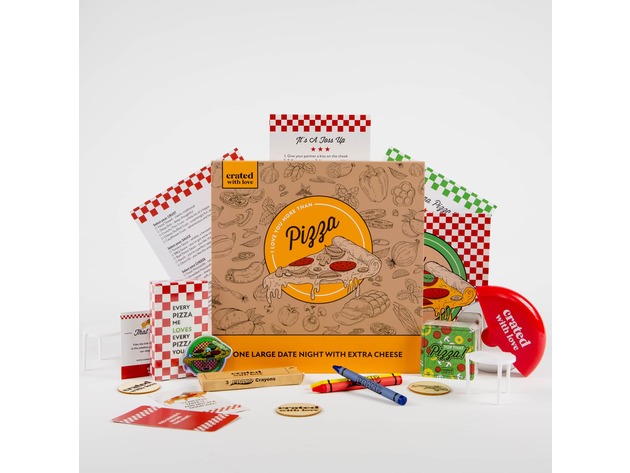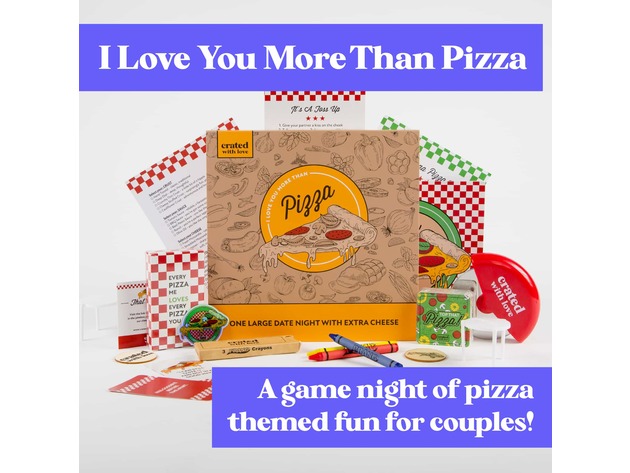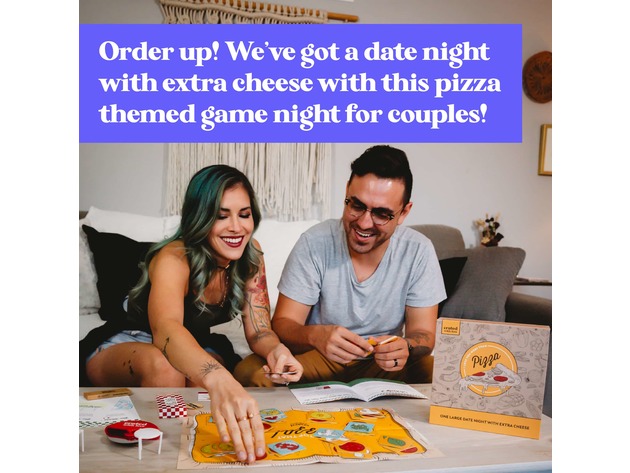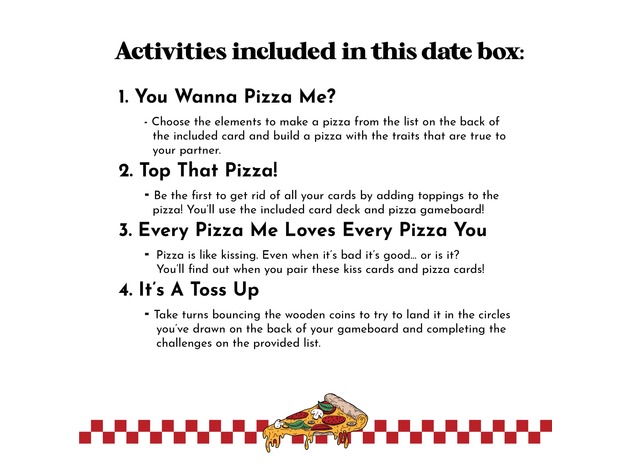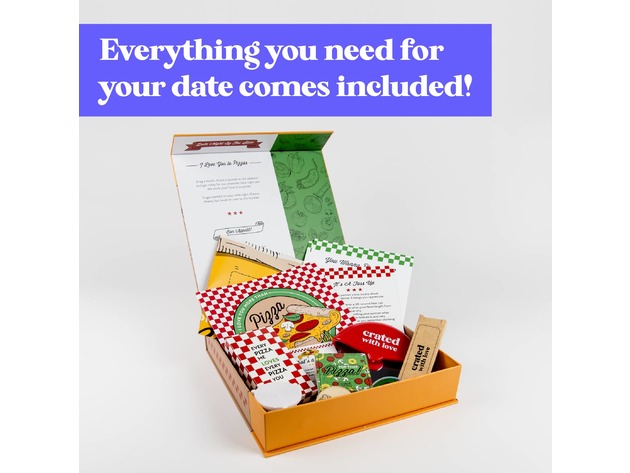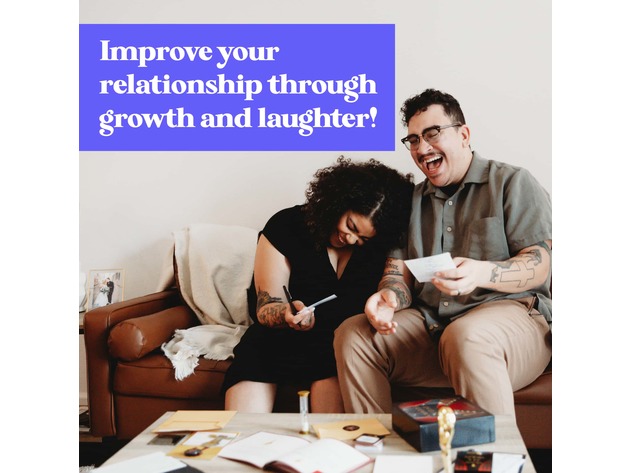 Fulfilled by our friends at Crated with Love
I Love You More Than Pizza – One Large Date Night with Extra Cheese
Long before the Chuck E.'s, Huts and Caesars, pizza was putting smiles on the faces of ancient Mediterranean peoples. Egyptians, Romans and Greeks alike all thought they were so clever to have created a dish with "edible plates."
In this date night, you and your partner will "create" your very own relationship pizza as you laugh and learn more about each other with endless pizza metaphors!
Relationship Focus:Savoring
Whether you're a New-York-style-slice-folder or a Chicago's-best-deep-dish-devourer, pizza is a simple, universally loved and thoroughly savored treat.
This month's date night box is all about treating your relationship like pizza. Take a moment, savor it and appreciate everything it does to keep you two grounded. From the foundation (crust) to the things that make you both different (toppings), let's spend this evening savoring all things you two.
This date is perfect for couples who
The I Love You More Than Pizza date night box is perfect for couples who want to take a moment to cherish every aspect of their partners and their relationships and learn about how they all come together to make your relationship special and unique, just like pizza!
Allergen Info: This box does not contain any food items.