Expires July 02, 2122 23:59 PST
Buy now and get 75% off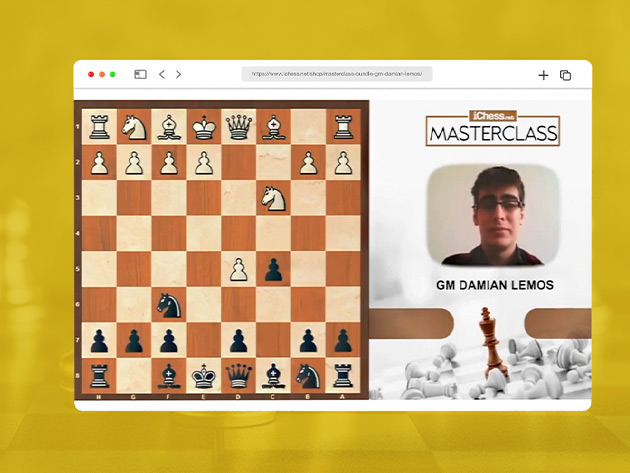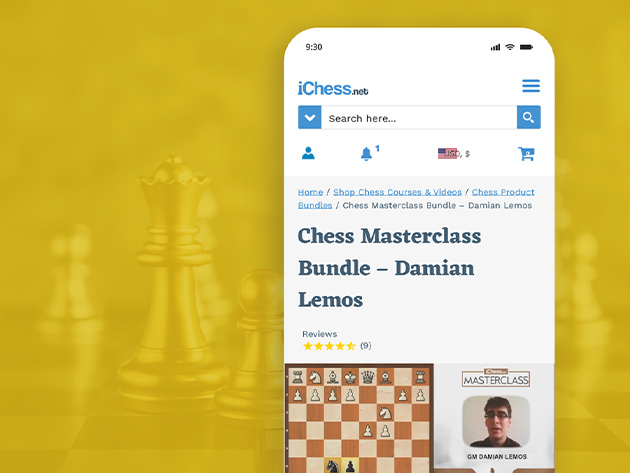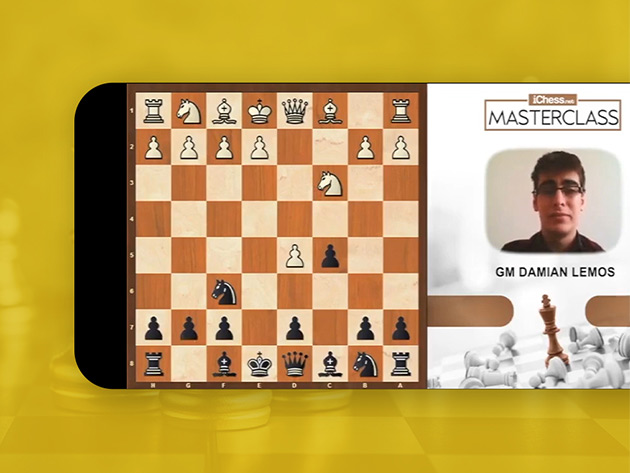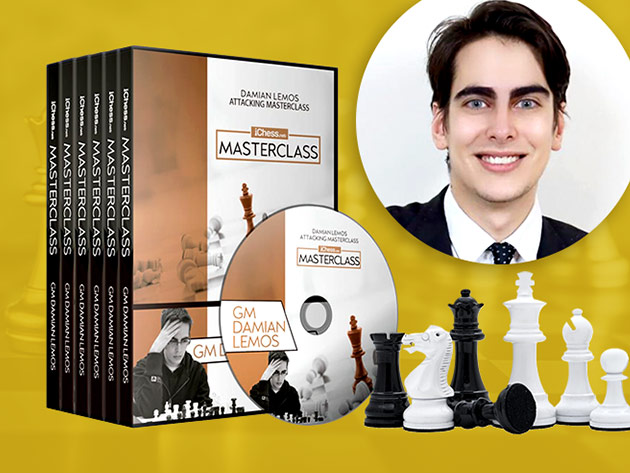 KEY FEATURES
Discover the secrets of chess with the 56-hour Chess Masterclass super mega bundle. With this bundle, you get access to six full 8-10 hour courses on chess strategy, chess tactics, chess endgames, and much more. The Chess Masterclass bundle is presented by Chess Grandmaster Damian Lemos, an experienced teacher, and trainer that will take you on a ride through the most important aspects of chess.
Are you ready to supercharge your chess level? Enroll now!
4.4/5 average rating:

★ ★ ★ ★
★
Damian Lemos' Attacking Masterclass (10 hours)
Discover the secrets of attacking play
Dissect 14 attacking masterpieces to reveal the most effective methods of attacking the king
Attack the king whether in the opening or the middlegame, and no matter where the king is or how many pieces are desperately trying to defend him
Positional Chess Masterclass (9.5 hours)
Discover the secrets of positional chess
Build winning positions, move by move, without your opponent having to make a tactical mistake
Chess Strategy Masterclass (9.5 hours)
Get an insightful analysis of 15 carefully selected games
Learn what to do at the board to properly plan & create well-constructed, winning positions
Chess Tactics Masterclass (9.5 hours)
Break down some of the most spectacular tactics ever played
Reveal the piece formations that make these tactics work
Spot the "clues" in the position
Analyze each line efficiently to make sure there are no nasty surprises in your games
Middlegame Masterclass (9.5 hours
Get an analysis of 16 carefully chosen games
Learn the best guiding principles to follow in order to handle any middlegame position
Build winning positions, move by move, without having to hope for your opponent to blunder
Endgame Masterclass (8 hours)
Discover the secrets of practical endgames & the all-important pre-endgame transition
Mix general principles with analysis of games from endgame greats like Capablanca, Karpov & Kasparov
PRODUCT SPECS
Important Details
Length of time users can access this course: lifetime
Access options: desktop & mobile
Redemption deadline: redeem your code within 30 days of purchase
Experience level required: intermediate
Have questions on how digital purchases work? Learn more here
Additional Information
Running Time: 56+ hours
Presenter: GM Damian Lemos
Encoding: Standard H.264, .mp4, compatible with all Apple and PC devices.

Requirements

Any device with basic specifications
THE EXPERT
iChess.net (formerly OnlineChessLessons.net) was started in 2011 by Freddy Lansky and William Stewart with the goal of helping people learn chess. We began making videos for our YouTube channel accompanied by detailed articles on our website blog. We pivoted to producing our own video series in 2012-2013, and to date, we have published over 2,000 hours of premium content for iChess.net and iChess.es (Spanish site). In 2019 Freddy sold his shares in iChess to William to start his own new travel hacking business, Points Panda, and now William is the sole owner.
GM Damian Lemos (2522, peak rating 2559 September 2009) was no stranger to success at an early age, achieving the FIDE Master title at 14 years old, International Master at 15, and Grandmaster at 18. He is a former Pan-American Junior Champion.