Expires September 19, 2122 23:50 PST
Buy now and get 0% off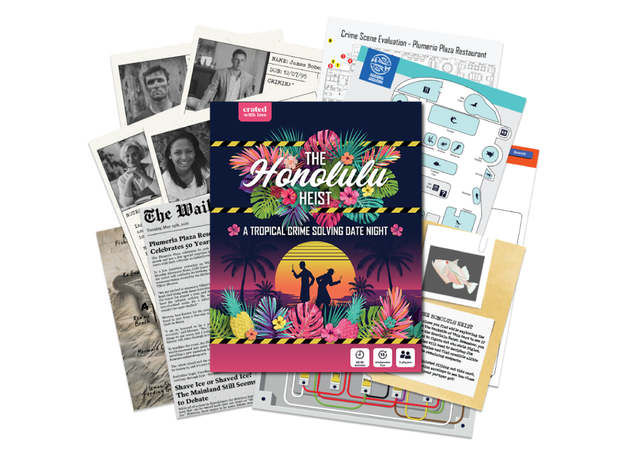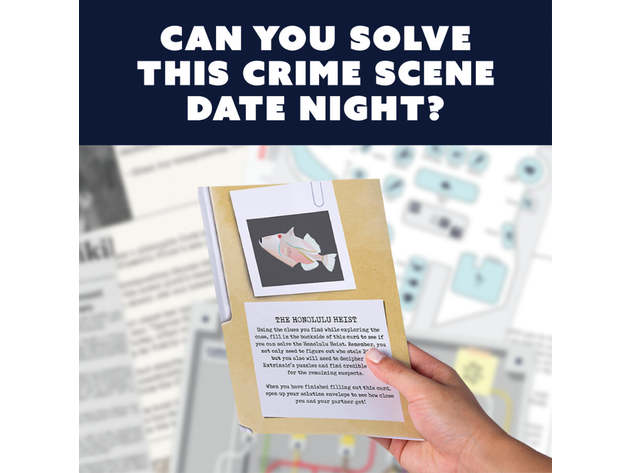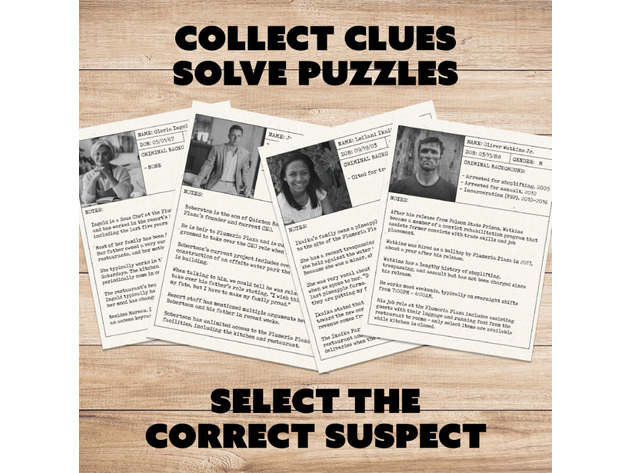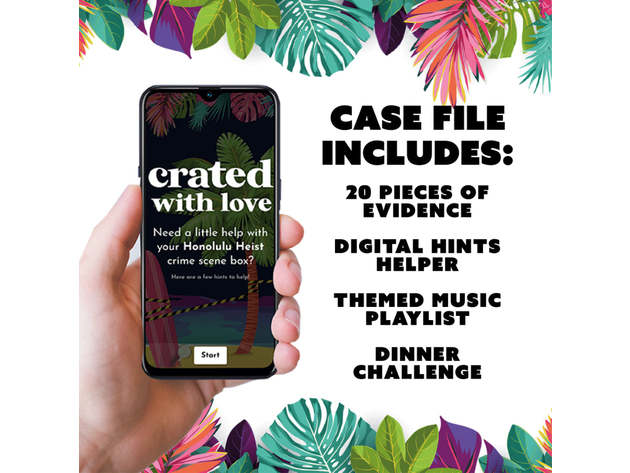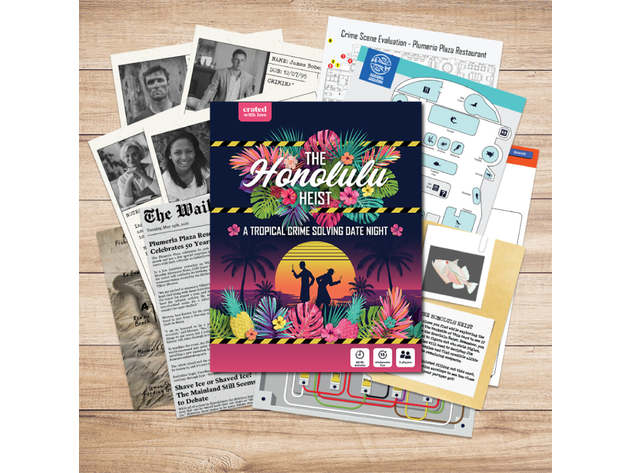 Fulfilled by our friends at Crated with Love
Do you love solving crimes, decoding puzzles, or a good murder mystery? Then you'll love the Honolulu Heist date night game!

To many, Hawaii is an island paradise full of rest and relaxation. For you, it's a crime scene only you can solve. On this investigatory adventure to Oahu, you must sleuth your way through a series of clues, puzzles, and riddles to solve the Honolulu Heist.

Not only must you eliminate suspects and find the correct culprit, but you must also piece together their tropical trail of crime, finding and returning Piglet, the prized albino humuhumunukunukuapua'a, to the Plumeria Resort and Spa. Daring enough for you?



HOW TO PLAY:
1. Collect evidence
2. Piece together clues and solve puzzles
3. Identify the correct suspect

Can you and your partner solve the Hononolulu Heist?